New experience
Build your website
Create a functional and visually appealing website without having to write code.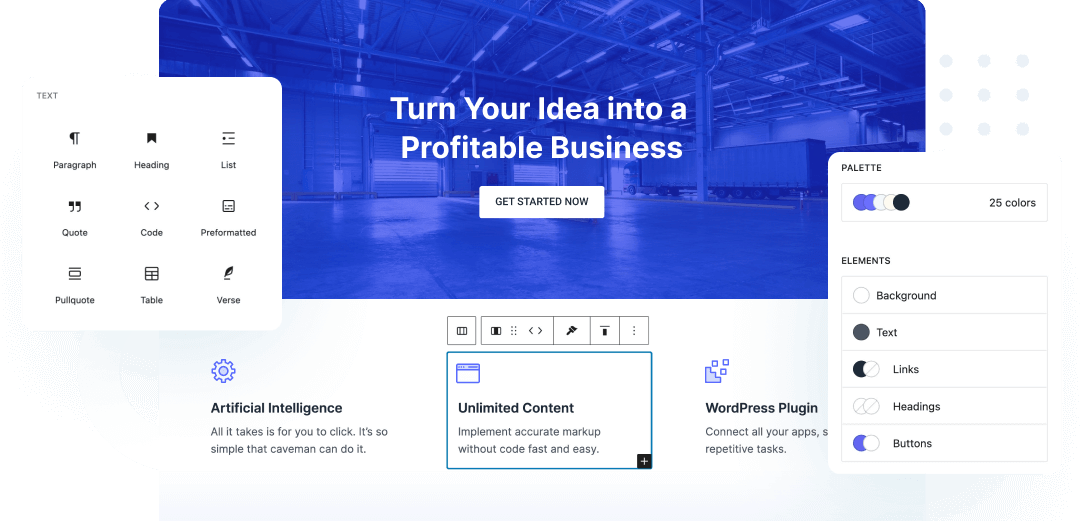 See what people have to say about us
Leslie Alexander
Web designer
Highly recommended!
This theme made the process of building my website a breeze. The drag-and-drop interface was easy to use and the templates were customizable.
Endless customization
Endless customization options and responsive design, plus great customer support. Highly recommend!
Darlene Robertson
Business owner
Easy to use
As a small business owner, I needed a website that was affordable. I was able to create a beautiful website that represented my brand.